TRAINING & SALES PROGRAM
How does it work?
We prepare and train our horses to fit international market demands. Our customized training program is adapted to each horse profile, education level and individual needs. All horses can take part of our competition program and also be part of our sales program.
Here, in detail, is what LWTC can offer you, either if you're looking for a new horse or selling yours.
Horse Selection
All horses are carefully evaluated and submitted to a full assessment by our team. A vet check including conformation evaluation, physical examination and a set of x-rays is performed. Additionally, we evaluate carefully each horse's character, rideability and athletic potential.
---
Training Program
We develop a customized training program for each horse: it is our top priority to assure that each equine athlete has all the conditions needed to develop its skills and potential as a happy and healthy horse. The Olympic rider Daniel Pinto coaches our competition program.
---
Competition Program
The competition program is part of our training process. We believe each horse should be exposed to different situations and environments, so we go out for clinics and competitions very often. For some of our talented horses the competition program is the ultimate goal.
---
Sales Promotion
We connect riders from all over the world to talented and well-educated Lusitanos. No matter what is the age or training level, our goal is to find the right horse for the right rider. We follow a full-disclosure policy, providing photos, videos and all health records.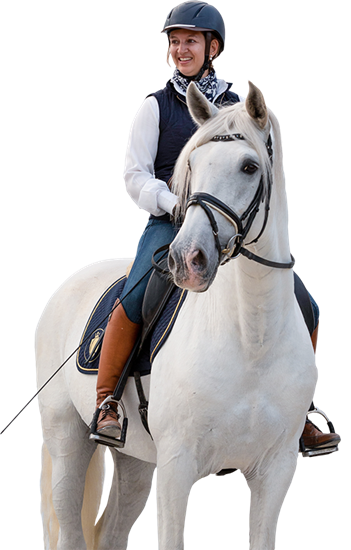 SELL YOUR HORSE WITH LWTC
Looking for professional assistance placing your horse in the market?
Lusitano World's Training & Sales Program is designed so that you don't have to worry about anything – our team takes care of everything on your behalf. Get in touch to find out how it works!
GET IN TOUCH
BUY A HORSE AT LWTC
Find your dream horse at Lusitano World Training Center.
All our horses have a full vet check and are trained according to their age, skills and potential. Check bellow the selection of horses we offer for sale and ask our team for more information. Then book your visit and ride your favorite horses for several days for an easier and more informed decision.
About Us
Lusitano World offers a combination of services dedicated to promote the Lusitano Horse worldwide and to highlight the richness of Portuguese equestrian culture. Visit our website and follow our social media platforms to find out what we can offer.
Our Contacts
Lusitano World Training Center
Leiria, Portugal
Horses: 00351 962 103 954
Travel: 00351 910 143 205