PHOTOGRAPH LUSITANO HORSES AT LIBERTY
Prepare to photograph some really incredible Lusitano horses. Powerful and expressive stallions, herds with mares, foals and playful young horses posing in striking nature and typical Portuguese arenas. This will be the perfect combination if you love to photograph horses in liberty.
COMBINING THEORY & PRACTICE
Master-classes will include tips and tricks for improving your photography & editing and provide an insight on how to bring out the best out of our striking models and locations, for an exponential learning curve and top-quality final results.
FITS ALL LEVELS OF PHOTOGRAPHERS
From amateurs to professionals looking for striking images, all are welcome. Increase your knowledge of equine photography and your portfolio with our basic package or purchase the extended package for access to commercial use of the photos captured during the workshop.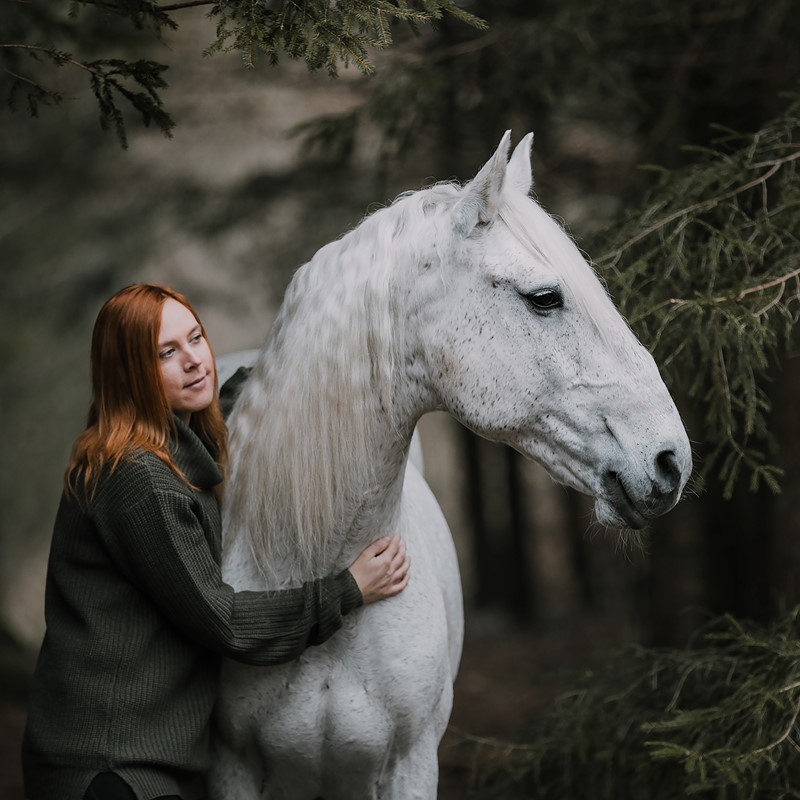 MALIN WENGDAHL
Leading Photographer
Her photos speak by themselves. Malin is a professional equine photographer, who loves inspiring her viewer by discovering and portraying each horse's uniqueness. Passionate about horses and the rich state of emotions they bring us, Malin interprets each horse's spirit and mood, transporting it into her photos. Her work recounts stories about horses, with honesty and passion. 
The spirit of the Lusitano captured Malin back in 2016, and today she shares life with them - both in photography and her personal life in Sweden. She works full time as an equine photographer, now associated with Lusitano World, aiming to promote the Lusitano worldwide and hoping to inspire people with her work. With her experience teaching worldwide photo workshops, she hopes to educate and share her knowledge about horses as our equine partners in the process of making art. 
Just have a look at some of the photos from previous workshops.
The opportunities to expand your portfolio will be incredible!
Check Prices

& Enrollment
Don't wait any longer – secure your place today and join the fun.
Confirm what is included and select the package that you prefer.
INCLUDED in the price
Theoretical and practical sessions
Accommodation in double room
Breakfast included
Transportation during workshop
Transfer from / to Lisbon airport
EXCLUDED from the price
Aircraft Tickets
Meals: apart from breakfast
Single Room Upgrade (extra 200€)
Riding Experiences
Frequently Asked

Questions

Still having some doubts? Here is all you need to know to get ready to join the fun.

;
Book a Riding
Clinic at LWTC
Take your experience in Portugal to another level. Combine the Photo Workshop with a Riding Clinic at Lusitano World Training Center.
About Us
Lusitano World offers a combination of services dedicated to promote the Lusitano Horse worldwide and to highlight the richness of Portuguese equestrian culture. Visit our website and follow our social media platforms to find out what we can offer.
Our Contacts
Lusitano World Training Center
Leiria, Portugal
Horses: 00351 962 103 954
Travel: 00351 910 143 205