How to market your horse?
Photos: Rita Vitorino
·
Text: Lusitano World
LUSITANO WORLD's 7 TIPS TO PROMOTE YOUR HORSE
When you're marketing a horse for sale, you need to reach an audience that is looking for the specific type of horse that you are offering for sale. Good marketing will improve the reach of your ads, increasing the chances that you'll sell your horse quickly and that at fair price. Wondering how to market your horse effectively? Whether you are a private owner, a breeder or managing a successful horse business, these 7 top tips by Lusitano World will be useful for you!
1. Arrange for your own Vet Check
You might think doing a vet-check it's a buyer's responsibility, and you are actually correct! When selling your horse, you should make sure the buyer does its own vet-check. Yet, before you put your horse on the market, you should assess his health with a vet-check that includes some x-rays. This will become a competitive advantage if your horse is compared with some others who don't disclose this heath record and detailed information. In addition, it allows you to be aware of any potential problems and address them before introducing the horse to the market. If you are in an area where Piroplasmosis is endemic, you might also want to test your horse for piro, in case you want to extend the market choices when presenting him to potential buyers outside Europe.

2. Determine the correct price
If you're really motivated to sell your horse you should determine a fair market price. A horse's price depends on its age, conformation, temperament, color, breeding and also his training level and sportive potential. Knowing your horse is healthy is also an extremely important factor to determine the final correct price. Buyers are each day becoming more informed and of course they want a good and fair deal – put yourself in the buyer's shoes to make your decision, and if you are willing to negotiate, say so.

3. Make your horse look good!
First impressions really do count! It is fundamental that you invest time to make your horse look its best in the advertising materials and, of course, for any potential buyer who comes to see your horse. This includes making sure the horse has been recently shod or trimmed, mane and tail properly groomed or pulled, and body condition should be impeccable!
4. Take Great Photos
Photography is an incredible instrument to attract the buyer's attention to your horse. Make sure you have a standout photo that will make a potential buyer stop and look! Doing the "right" photo of your horse might be a challenge, because depicting the horse correctly needs practice and a keen eye! You should also keep in mind that if you are not in the right position to portray the horse the final photos can easily look 'distorted'. A horse with fabulous top line conformation can end up looking extra-long, or your photo might not accurately capture that lovely face. Final tip: make sure you choose only the best 8 to 10 photos of the horse! Most of the times less is more!
5. Make sure you have a Professional Video
The video is one of the biggest selling points. A photo can initially capture a potential buyer's attention, but a video will show the horse's gaits and training level: it is the video that seal the deal for requesting an in-person visit. Remember that you should not make the videos too long, or you risk losing the viewer's attention. Your video should highlight the horse's natural movements and its training level.
LUSITANO WORLD TIP: Investing in professional equestrian image services might be your best decision! Hire a professional to take and edit the photos and video of your horse. Lusitano World can help you to create a professional ad and to promote your horse worldwide. The process of selling your horse will become faster, much more effective and stress free! Read more on how it is done: 

PROMOTE YOUR HORSE WITH LUSITANO WORLD

.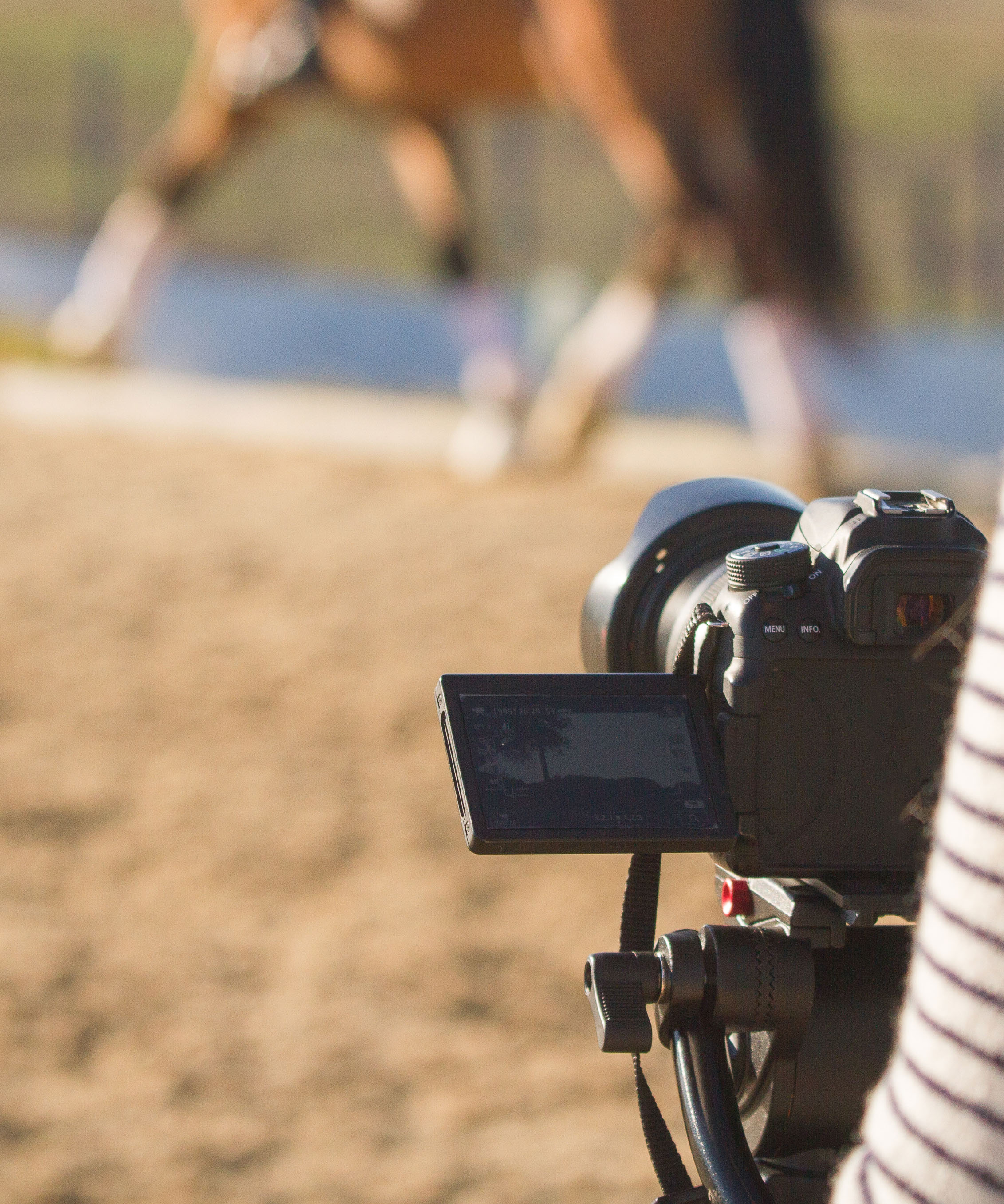 6. Write an Awesome Ad
Don't be afraid of getting creative with your horse's 'for sale' ad! There are so many ads out there: make sure yours needs will grab a potential buyer's attention! You should focus on your horse's characteristics and the features which make him unique. Make it detailed but short and keep in mind it is essential to include the standard information that buyers always want to know, namely its breed, age, gender, height, temperament, training level, location, price range.
7. Advertise
When selling your horse you must make sure you reach the buyers! Here are several online platforms where you can announce your horse and you should never underestimate the power of social media. Be aware that selling a horse can take a lot of time and energy! You must be prepared to answer the many questions from potential buyers before they see a horse in person.  You must commit the time to respond to e-mails and phone calls - missed correspondence could mean a missed sale. If you don't have the time to actively field calls and questions from potential buyers, hiring a selling agent or broker to help get the sale done is the best decision.
YOU DON'T HAVE THE TIME?
DELIVER IT TO LUSITANO WORLD
Lusitano World offers our clients who are selling their horses the opportunity to increase the reach of your ad on the website and social media. The goal of your ad should be to turn views into inquiries. If you need our help doing professional image of your horse and finding the best home for him visit our PROMOTE YOUR HORSE PAGE or get in touch with our team.
About Us
Lusitano World offers a combination of services dedicated to promote the Lusitano Horse worldwide and to highlight the richness of Portuguese equestrian culture. Visit our website and follow our social media platforms to find out what we can offer.
Our Contacts
Telephone / WhatsApp:
00351 962 103 954