HOW TO NAME A LUSITANO?
Photos: Katya Druz
·
Text: Lusitano World
Curious to find out what are the 'rules' behind naming a Lusitano?
The season of birth just started. As the newborns arrive a very important question comes to the breeder's mind: what name to give to each of my new young promises?
When it comes to Lusitano breed, creativity comes to another level as there are some specific rules we need to follow. The breed's naming system is well known and very useful! By knowing a Lusitano's name we can learn a lot of useful information about that specific horse, such as the year of birth, it's father and who the breeder is. Today we bring you some useful insights on it!
1. FIND OUT THE AGE OF THE HORSE
Lusitanos are named alphabetically by year. This means that the name of a Lusitano always starts with a letter that corresponds to the year they are born.
We find this to be a very efficient and clever system, that allows to quickly find out the year that horse was born.
- All horses born in 2020 have a name starting by 'Q'.
- All horses born in 2021 will be named after 'R'.
- If we move ahead to 2022, then the names of that offspring will start with 'S'.
Do not forget: the letters Y, W, K are not included in the original Portuguese alphabet, so that you don't get wrong in your math!
2. YOU ALSO MIGHT FIND OUT WHO THE FATHER IS
Although this is not a mandatory rule, some breeders also name their offspring in relation to its father's name. How is this done? The first letter of the second syllable of the horse's name should be the starting letter of the name of it's sire.

Confused? Let's see an example.
A new baby born girl just arrived. She looks like a princess and she was born in 2021 – so her name should start by 'R'. Her father is the famous stallion 'Peralta'- so the second syllable should start by 'P'.
Any ideas for the name yet? 'Rapunzel' could be a nice one!
Pretty cool, don't you think?
3. YOU CAN QUICKLY FIND OUT WHO THE BREEDER IS
Some breeders also like to distinguish their horses by giving them the Stud's name, just like a surname. This way, just by the horse's name you can immediately tell where the horse was bred. Let's see it in concrete examples:
- Companhia das Lezírias Stud is located in the typical region of the 'Lezírias', so they name their horses with this surname: 'Zinque das Lezírias', the World Champion in Working Equitation.

- Another example of this naming tradition are Veiga horses. Located at 'Quinta da Broa', Veiga Stud uses the name of their farm as a surname to all their horses – 'Ben-Hur da Broa', a Grand Prix stallion from this renowned Stud.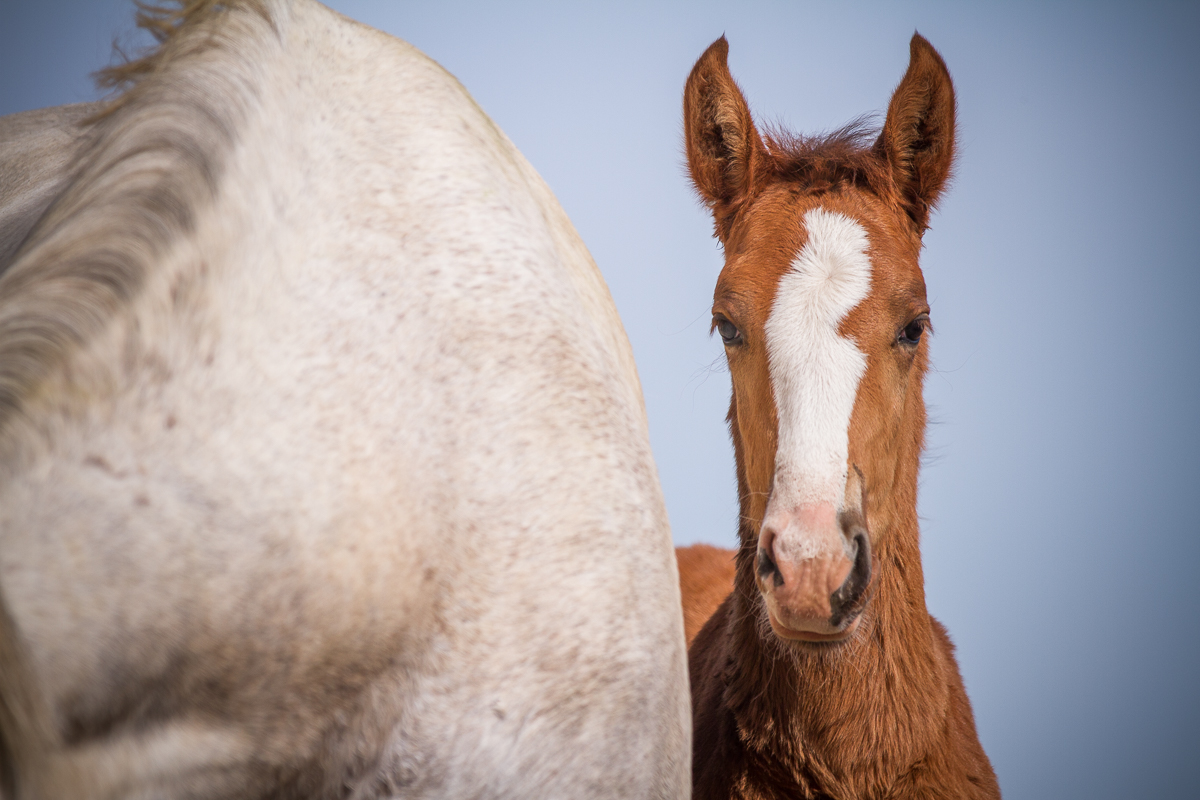 About Us
Lusitano World offers a combination of services dedicated to promote the Lusitano Horse worldwide and to highlight the richness of Portuguese equestrian culture. Visit our website and follow our social media platforms to find out what we can offer.
Our Contacts
Telephone / WhatsApp:
00351 962 103 954