Portugal on the Road for Tokyo 2020 Olympic Games
Text: Lusitano World
·
Photos: Astrid Appels - Eurodressage
Tokyo 2020: Portugal made it!
Portuguese Dressage Team nailed it: after an exciting 2-day competition at the European Dressage Championship in Rotterdam the Luso team granted their presence for the next Olympic Games.
Competing side by side with the top European countries, Portugal scored and granted one of the three places up for dispute in the European region for the next Olympics. A historical and memorable accomplishment by four talented athletes riding only Lusitano horses, reinforcing our breed as a top choice for the modern Dressage sport.
As said by Manuel Paim, President of the Portuguese Association of Lusitano Purebred Horse Breeders (APSL), this is a great moment for the Lusitano horse and it contributes to the growth of our horse as a real Dressage competitor: "This result places the Lusitano horse as one of the great players of this sport. In these two days, we saw Portugal, with its riders, and with our Lusitano Horse, competing on an equal footing with the great European powers of the discipline, and being looked upon with great respect for the extraordinary quality it presented."
The Lusitano popularity is growing worldwide. There were in total 9 Lusitano Horses competing in this Championship, not only for Portugal but for other 4 countries, representing Spain, Estonia, Ireland and Luxembourg. A new record for the breed and the outcome of the effective work being developed for the last 20 years by breeders, riders and trainers, all focused on selecting Lusitano horses with high potential to meet the international sports standards.
It is astonishing to witness what our breed has achieved in such a short period of time and to see the huge talent of our riders in action! Congratulations to Maria Caetano Couceiro with Coroado AR, João Torrão with Equador MVL, Duarte Nogueira with Beirão AR and Rodrigo Moura Torres with Fogoso TVF and their teams. #GoPortugal!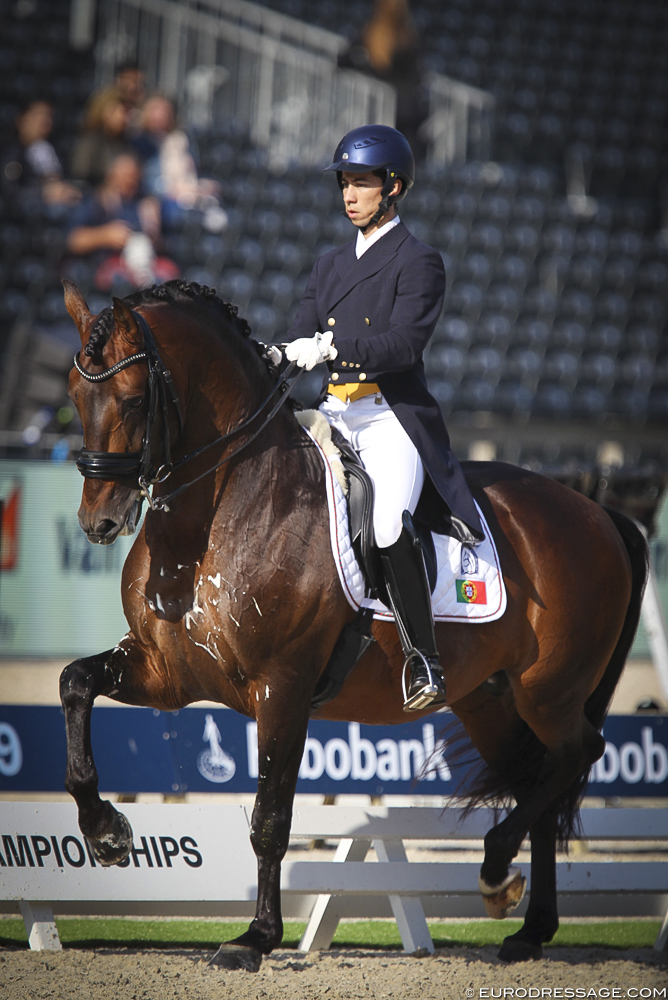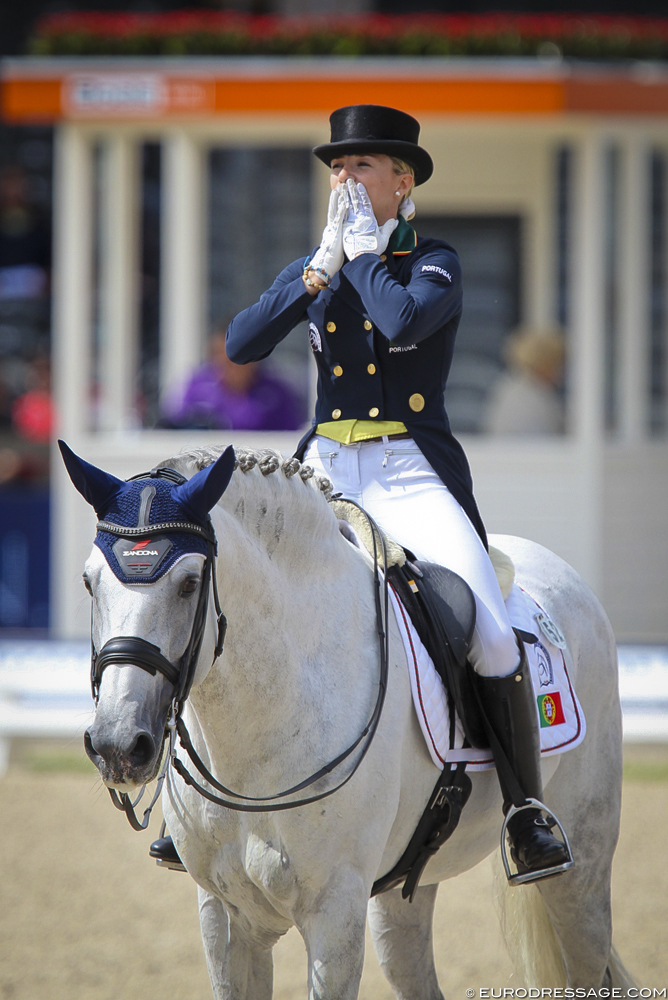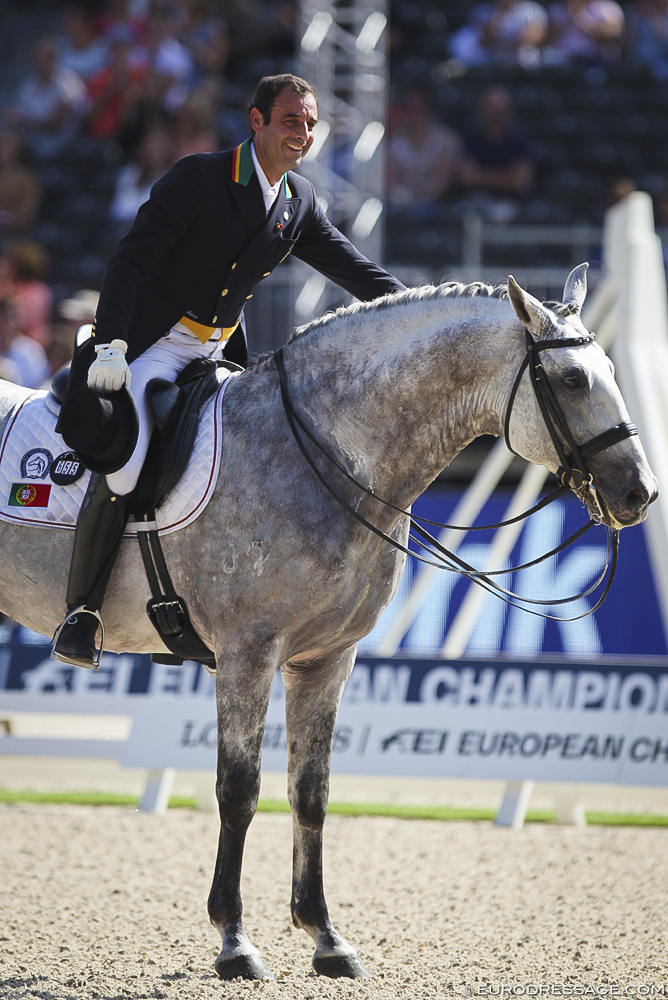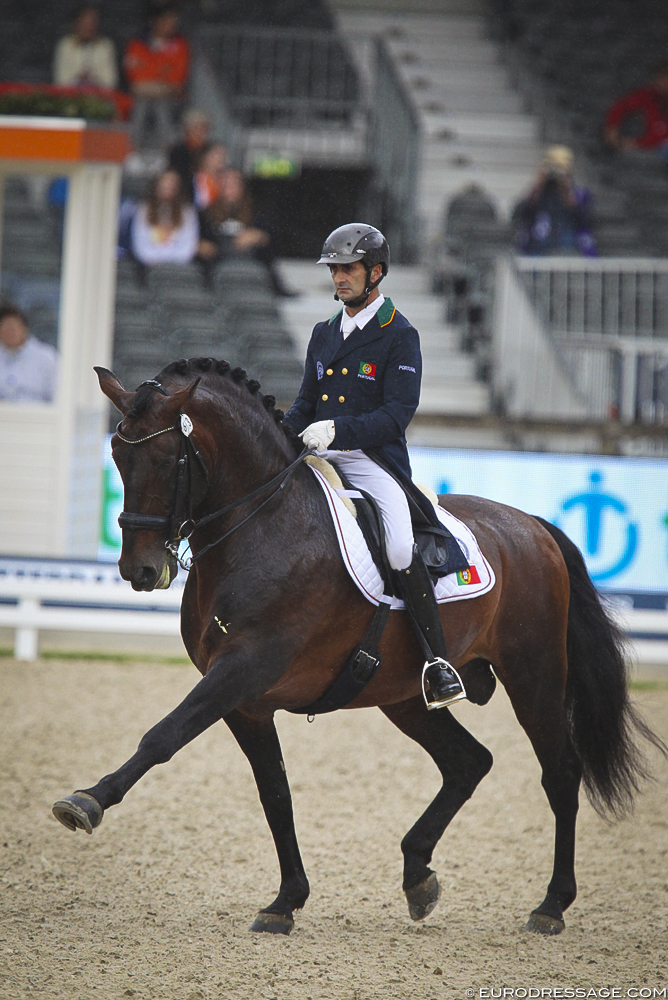 About Us
Lusitano World offers a combination of services dedicated to promote the Lusitano Horse worldwide and to highlight the richness of Portuguese equestrian culture. Visit our website and follow our social media platforms to find out what we can offer.
Our Contacts
Telephone / WhatsApp:
00351 962 103 954