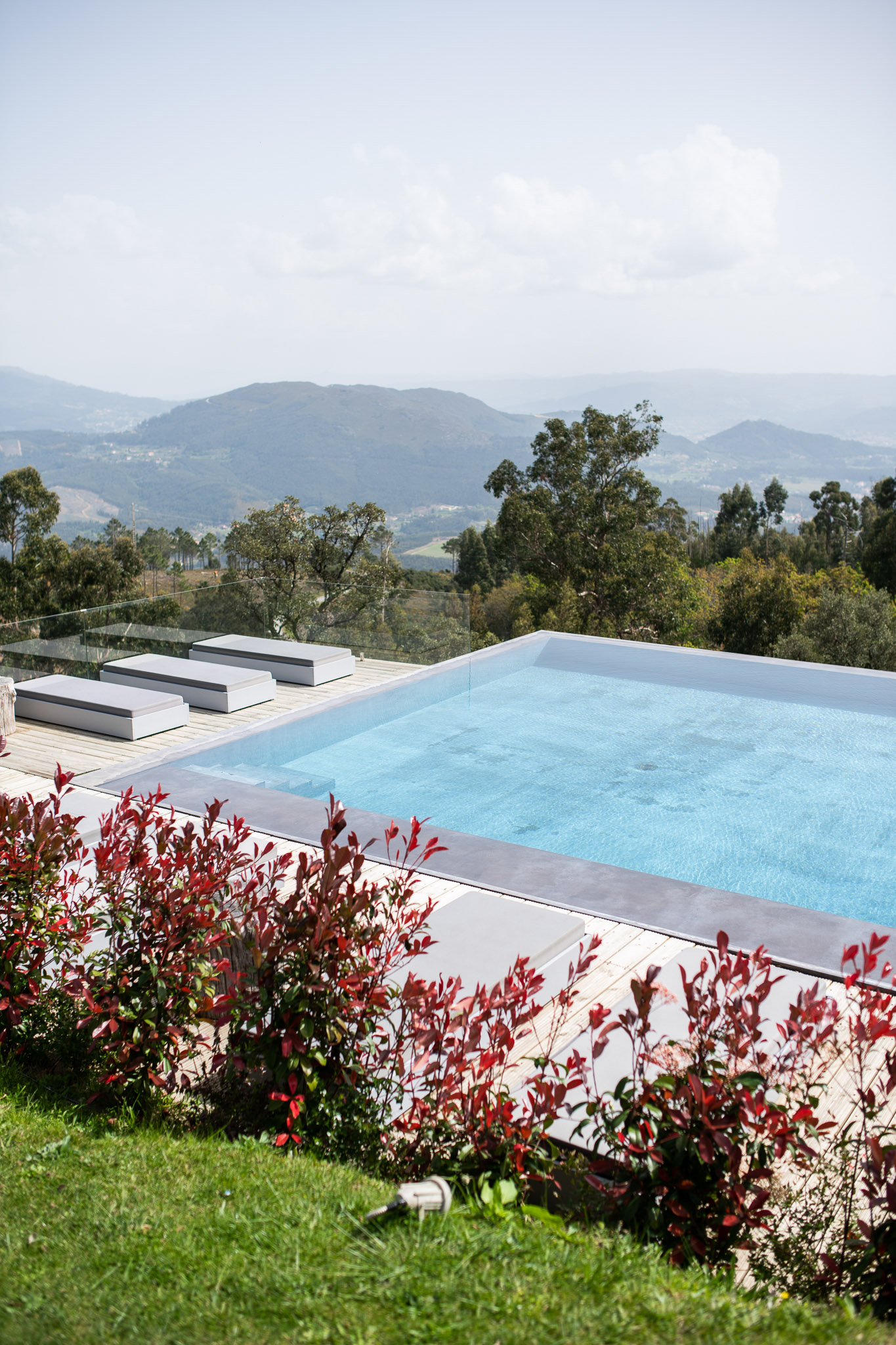 Feel at home, away from home, where time runs at your YOUR rhythm.
Our tour epicenter will be at Ponte de Lima – one of the most characterful and charming villages of northern Portugal. Considered to be one of the oldest metropolises in Portugal, the town sits on the slow-flowing Lima river, where its emblematic Roman bridge dates from 1BC. In fact, Ponte de Lima's name was originated by this crossing point on the pilgrimage route from Braga do Santiago de Compostela. Ponte de Lima is not only famous for its' medieval constructions, manors, palaces and ancient religious buildings, but also the center for Vinho Verde producing – a refreshing, fizzy wine fermented from freshly harvested grapes.
We will be hosted at Cerquido Village & Spa – an authentic and almost secret place with the most incredible view over the mountains. Here, time runs at YOUR rhythm! Enjoy the fresh air of the mountains, the quietness of the private gardens and make sure to relax in the indoor spa or while swimming at the outdoor panoramic pool. We can only promise you an unforgettable experience on a magical town!